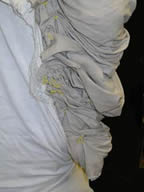 Sandra Christie trained as a jeweller in her early career and also developed an in- depth knowledge and extensive experience with textiles.
More recently the focus has been on harder and more industrial materials, experimenting with wood, concrete and metal.
Evidence of the hand made is often visible, striving for an empathy between materials and form.
Shape and texture continue to be an important focus and later work combines soft, organic curves and folds with hard materials.
Dice Knot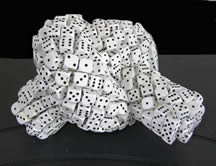 Ash Willow
This is a found piece of Ash wood which was drilled through the length with two formations of holes. Sticks of willow were threaded through the holes, with a higher density on the lower row.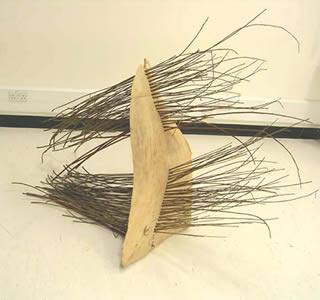 The heavy Ash was supported by the collective strength of the willow sticks.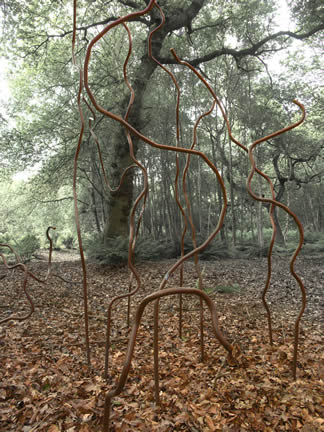 This work emerged in 2008 with a site specific sculpture for a woodland area.
Approximately two metres high and three metres breadth, and simply called Organism, the aim was to create something that was subtle and sympathetic to the landscape.
The copper Minimalist form weathered to a dark nut colour, invisible until the viewer is within a few feet of the structure.
Planted directly into the woodland floor it blends in to the surrounding nature and mimics the trees by swaying slightly in the wind.
Close inspection reveals the inorganic metal, whilst still hinting at its origins in the earth.